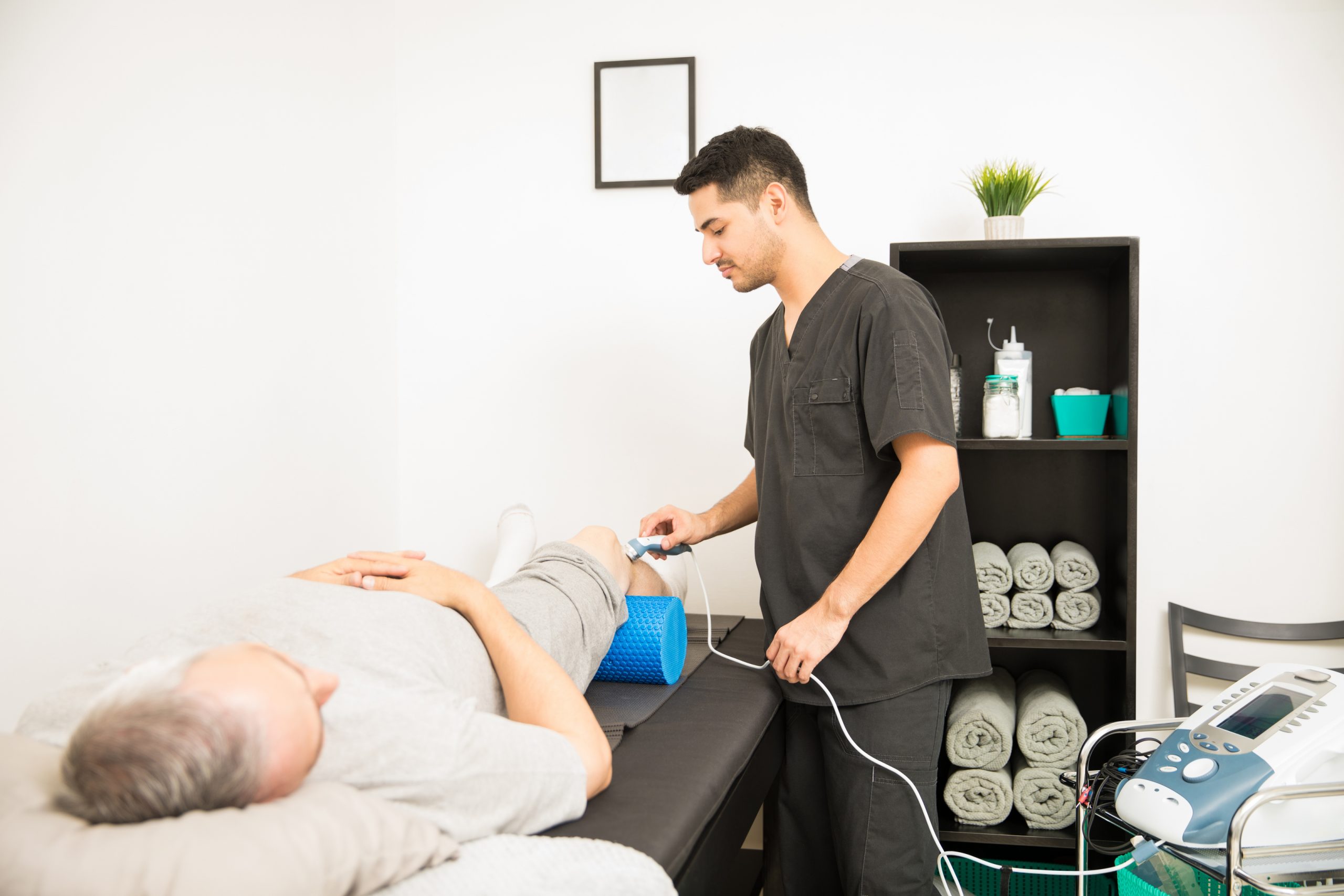 Aging is frequently associated with a deterioration in functional mobility, loss of muscle strength, and an increase in body fat. This trend could be reversed thanks to a novel magnetic muscle therapy developed by researchers at the National University of Singapore (NUS).
Weekly exposure to very low levels of proprietary pulsed electromagnetic field (PEMF) using the BIXEPS device invented by NUS researchers in 2019 is associated with significant improvements in mobility and body composition after 12 weeks, particularly in older people, according to a recent community study conducted in Singapore involving 101 participants aged 38 to 91 years old. After three months of magnetic muscle therapy, participants reported a reduction in pain perception.
The community experiment was carried out in collaboration by researchers from the NUS Institute for Health Innovation & Technology (iHealthtech), NUS start-up QuantumTX, and the NUS Yong Loo Lin School of Medicine's Healthy Longevity Translational Research Program.
Leader of the research team Associate Professor Alfredo Franco-Obregón, who is a Principal Investigator with NUS iHealthtech and co-founder of QuantumTX, said, "We are very encouraged by the positive results of this community trial. PEMF-associated improvements were experienced by 85% of participants, irrespective of age, with the greatest benefits reported in older and more frail participants. Our findings suggest that PEMF therapy can produce comparable results to exercise in older persons and therefore holds potential therapeutic value for the older adult population."
The research team reported the results of the community trial in scientific journal Aging on 19 March 2023.
Advantages of Magnetic Muscle Therapy
The BIXEPS device uses a unique magnetic signature to target the muscles in a user's leg, causing metabolic activity in the cells comparable to when a person exercises. Previous research by Assoc Prof Franco-Obregón and his colleagues found that subjects who had magnetic muscle therapy of one leg following knee surgery experienced improvements in whole-body metabolism, most notably alterations in blood lipid profiles. That is, the effect extended beyond the treated limb and resulted in system-wide changes.
Positive Outcomes From a Community Trial
The community research lasted 34 months, from January 1, 2020 until October 31, 2022. Sixty-two percent of the 101 volunteers in the study were female, while 38 percent were male. 87% of the participants had pre-existing mobility impairment, while 13% were healthy.
Participants received the unique BIXEPS therapy for 10 minutes once a week on alternate legs for 12 weeks. At the start (week 1) and completion (week 12) of the program, each participant completed a series of standard performance-based functional assessments and indicated their existing acute and chronic aches.
Before each weekly session, data on each participant's body composition, such as weight, skeletal muscle mass, body fat mass, and visceral fat area, were obtained.
After eight weeks of treatment, 72% of individuals reported improved skeletal muscle maintenance along with reductions in total and visceral fats, with 85% of subjects reporting improvements in functional mobility after 12 weeks, most notably among the elderly. These encouraging findings suggest that this PEMF-based technology could be a beneficial adjunct to traditional geriatric therapies aimed at lowering the prevalence of frailty and metabolic diseases in the elderly population.
Importantly, visceral fat is an inflammatory fat that has been linked to a variety of metabolic diseases, including diabetes. Previous research has found that people in Southeast Asia retain visceral fat more persistently than persons in other regions of the world, despite exercise. As a result, people in Southeast Asia get diabetes at a lower BMI than persons in other ethnicities. This has posed a real problem for the health industry in South East Asia. "We may finally have a solution to this local healthcare dilemma in the form of magnetic field therapy," noted Assoc Prof Franco-Obregón.
Mrs. Yvette Cheak, a 73-year-old housewife, who participated in the study in September 2021, used to have a weak right leg and a buckling knee in the same leg. "Since using BIXEPS, there was less swelling at the ankle and knee, and I became more energetic. My knee is also less painful and doesn't buckle as much. On some days, I am able to walk at home without a walking stick."
"Prior to the BIXEPS program, I had a lot of weakness in my legs. It was painful in my hip and feet when I took even a few steps. I could not climb the stairs the normal way, and had to rely on the handrails to balance myself," recalled 79-year-old retiree Mr. George Teo. "At the end of 12 sessions, I felt that my leg movement had returned to normal, and I could go up and down the stairs without using the handrails."
Following Steps
Based on the good findings of the community study, the team has collaborated with research teams in the United States and Hong Kong to perform random controlled clinical trials to further evaluate the advantages for frailty across various aging groups. Since 2022, the team has also begun a senior-focused study with 200 elders across four Singapore community care centers to assess how the technology can improve function and ease chronic problems. This research is projected to be completed in 2023.
Real-world pilot results from current community programs have also shown promise of improved HbA1c control—the most common marker for diabetes progression—after beginning weekly BIXEPS sessions. The study team is currently collaborating with the Singapore General Hospital to perform a clinical trial to further evaluate the therapeutic potential of PEMF-based therapies for diabetes progression management.