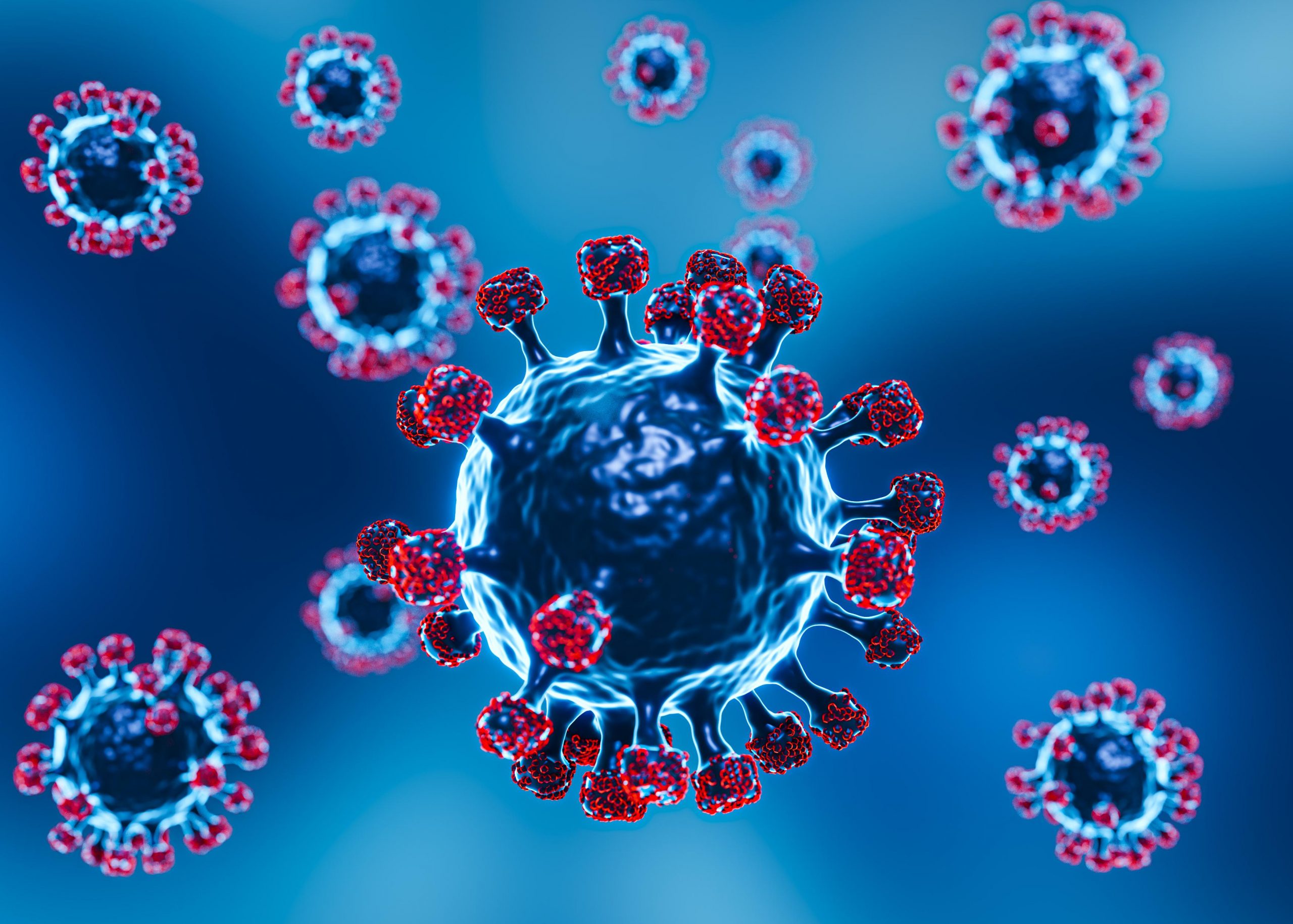 Omicron versions belonging to the EG.5 family (which descended from XBB.1.9.2) first surfaced in February 2023.
After a spike in COVID infections starting in early July, the World Health Organization (WHO) designated it as a "variant under monitoring" on July 19. The number of reports about it has grown significantly, especially in Asia.
It was elevated as a "variant of interest" on August 9th, 2023. This comes after the emergence of the Eris variation, EG.5.1. It hasn't, however, been labeled as a "variant of concern".
In the week of July 17–23, EG.5 increased from 7.6% of all SARS-CoV-2 genetic sequences performed globally in late June to 17.4%.
Eris currently accounts for the majority of COVID cases in the US, surpassing other Omicron variants that were previously prevalent there.
Cases have been rare despite the fact that it has been present in Australia since April.
Is Eris unique from other variations?
As of right now, there is no proof that EG.5.1 causes a more severe illness than other Omicron variants, and its symptoms appear to be identical.
The way that this virus infects our body's cells and tissues is similar to that of XBB.1.5 (also known as Kraken) and other Omicron variations.
There are no signs that it differs from XBB.1.5, albeit the severity of the disease it produces needs to be carefully monitored.
The virus has gradually mutated, making EG.5.1 more contagious. While this makes it possible for it to compete with other variations that are now in use, it is unknown if or when Eris will surpass other variants in Australia.
What variations is the WHO keeping an eye on?
According to the WHO, a variant of interest is one that has genetic alterations that could increase its transmissibility, virulence, ability to avoid vaccination, be treated with medications, or be detected using current testing methods, as well as one that has already shown a "growth advantage" over other circulating variants.
Two other Omicron cousins, XBB 1.5 and XBB 1.16 (the latter of which is occasionally called Arcturus), are also on the list of current variants of interest. Both have been in use in Australia from the year's beginning.
The WHO's smaller "variants under monitoring" list has continued to include XBB 1.9, another XBB variant that has existed since February and predominated during our autumn-winter peak in Australia.
This demonstrates that a variant's ability to spread in a specific area depends on a variety of variables, including diminishing immunity caused by the passage of time since the last wave, the timing of vaccination boosters, and the arrival of cooler weather.
Another important consideration is how similar the new variant is to the variants that are already prevalent in the population. The greater the difference, the less probable it is that our immune system will immediately identify it and be able to ward off infection.
Will immunizations provide protection from it?
XBB.1.9.2 does not have the F456L and Q52H mutations that EG.5.1 carries, but EG.5 carries only the F456L mutation. The Q52H mutation in the spike protein, a further minor modification in EG.5.1, is sufficient to make EG.5.1 more transmissible than EG.5.
The good news is that bivalent vaccine antibody reactions to EG.5.1 are comparable to those for variants that were prevalent in Australia earlier in the year.
My Kirby Institute colleagues and I discovered and characterized EG.5.1 and compared it to other circulating variations in Australia in unpublished (and peer-reviewed) research. While the antibody response does weaken the longer it has passed since the last vaccination or infection, our research shows that these levels are not significantly different from XBB.1.5.
Bivalent vaccine doses, like Moderna's BA.1 bivalent booster, are significant because they provide a five-fold increase in antibodies that defend against circulating variations, like EG.5.1.
Will COVID cases increase as a result of Eris?
Since April, EG.5.1 has been present in Australia, however it still only sometimes manifests. Australia's whole genome sequencing revealed 158 known cases by August 7 2023, accounting for 2.1% of all reported variations.
Positively, hospitalizations, COVID-related deaths, antiviral prescriptions, and reports of cases in elderly care, as well as Australia's overall infection rates, all continue to go down.
Australia might simply be lagging behind the US, but we might observe a very different pattern.
Since May, when this variation was originally discovered, only rare instances and a small increase in overall infections have been reported in India. In India, the XBB family of Omicron variants continue to predominate, accounting for 90–92% of infections, similar to Australia.
Given that XBB 1.9, our dominant variety over the winter, is the ancestral variant for EG.5.1, it's also possible that we have more population-level immunity than nations like the US. With improved natural immunity from booster shots and our beginning to emerge from our winter, we may be less likely to see this EG.5.1 muscle out other forms.
However, as our immunity dwindles and more time has passed since our last wave, infection rates will unavoidably start to rise once more – maybe in late spring. This could be caused by EG.5.1 or another version that is currently circulating.
Although COVID is less of a hazard, it still needs to be monitored.
Since Omicron's arrival, it's comforting to see that the space between COVID waves in Australia is expanding and the peak heights are getting smaller.
The fact that developing variants aren't genetically all that different is also encouraging since it means that our immune systems, vaccines, tests, and treatments still work to keep us safe from life-threatening diseases.
Assisting us is time. Our immune systems respond to a variety of variations more better than they did in the past the more time they had to develop. Even while our pool of antibodies may eventually diminish, the ones that are still present are of higher quality than the rest since they can target a wide range of variations.
The virus is evolving, with Omicron versions progressively displacing others. However, we must continue to be watchful, reduce the risk of infection where we can, and monitor the genetic data in order to be aware of any seismic shifts and take note if a variant is labeled as a variant of concern.