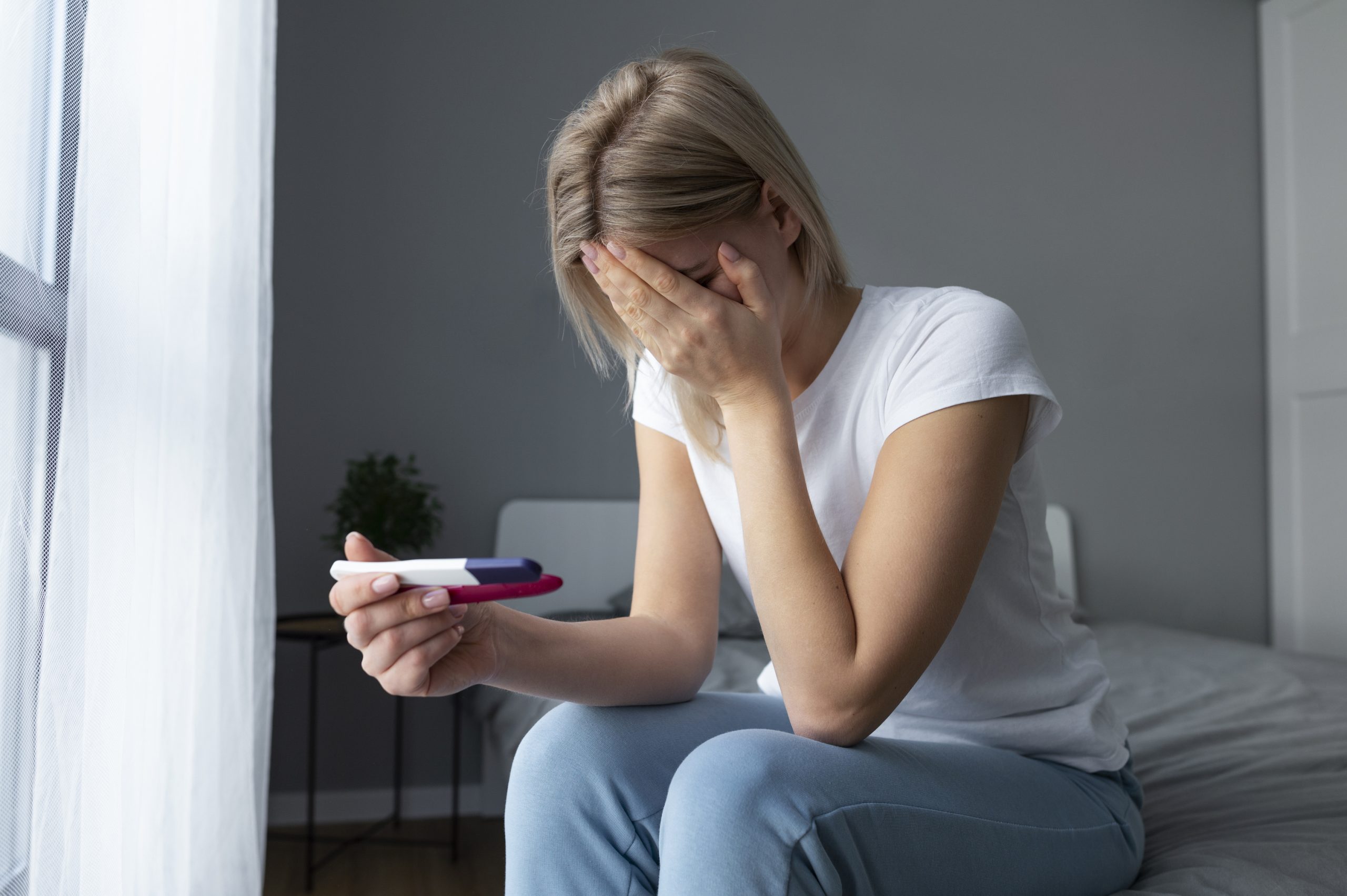 According to research from the Medical College of Georgia, 17% of women with unexplained infertility also have gene variations known to cause diseases, ranging from common ailments like heart disease to uncommon issues like ALS.
According to the researchers, led by Dr Lawrence C. Layman, their research appears to be the first to show that females with unexplained infertility had a higher prevalence of disease-causing genetic variations.
According to their findings, there is a connection between hereditary sickness and a propensity for infertility and subsequent illnesses. For instance, it has been observed that female infertility increases the risk of cardiovascular disease.
"The connection to diseases has been known, but what has not been known was if there was a genetic connection. That was the purpose of this study," says Layman, a reproductive endocrinologist, and geneticist who is chief of the MCG Section of Reproductive Endocrinology, Infertility, and Genetics at Augusta University
The investigators note that while clear, common pathways between infertility and conditions like heart disease, still have not been established, "a strong association between infertility and future disease can still assist in early detection, genetic counselling, and intervention." Fertility could be in effect a "biomarker" for future medical illness, they write.
To search for variations in genes that were known or suspected to cause disease, they sequenced the exomes, which contain the protein-coding sections of genes, of 197 females, aged 18 to 40, with unexplained infertility, which accounts for roughly 30% of infertile females.
The AMIGOS Trial of the Eunice Kennedy Shriver National Institute of Child Health and Human Development Cooperative Reproductive Medicine Network, a group of about 900 couples from various institutions without a clear cause for infertility, such as issues with ovulation or unhealthy sperm, was used to gather information on the women.
They discovered that 6.6% of the females they analyzed had mutations in 59 genes deemed "medically actionable," which indicates there are interventions, lifestyle and/or medical, that might remove or at least minimize their risk for illnesses like heart disease and breast cancer. Comparatively, it has been discovered that these genes had variations in roughly 2.5% of the general population.
According to Layman, 10% more of the females possessed gene variations known to cause diseases for which little to no remedial action could be performed, such as Parkinson's disease.
In 13 of the females, they discovered 14 variants of the medically actionable genes; one girl had two variants.
Among them were several reasonably well-known variants, such as four women who had BRCA1 and BRCA2 variants, which are linked to an increased risk of breast or ovarian cancer. Six females had variations in five genes that have been linked to a higher risk of cardiovascular illness, including genetic susceptibility to high cholesterol levels and dangerously irregular heartbeats.
One female had a mutation in the MYH11 gene, which is linked to an increased risk of the body's main blood vessel, the aorta, rupturing. The genes that can be used for treatment also contained a large number of uncommon variations with unclear significance.
Percentages of 2 and 2.5%, respectively, were obtained from very large datasets that better represent the total population, such as the 50,000 individuals in the United Kingdom Biobank and approximately 22,000 in the eMERGE network, which is financed by the National Human Genome Research Institute.
According to Layman, infertile females had nearly a twofold increase in variations in medically actionable genes compared to the overall population.
In addition, they discovered 20 variants in genes linked to illnesses that most likely could not be treated, such as a sharply increased risk of developing Lou Gehrig's disease, a disease that destroys muscles, and polycystic kidney disease, a condition that eventually results in the need for dialysis and/or a kidney transplant. This discovery needs further investigation, write Layman and his colleagues.
In total, 17% of the women with unexplained infertility had genetic variations that are known to cause or are suspected of causing a future medical condition. They point out that only this group of women is likely to benefit from their findings.
The researchers say their findings support the idea that the higher incidence of future medical problems in these women may have a genetic component, even though more research is required before decisions are made like recommending genetic testing for all females or males with unexplained infertility. Currently, genetic testing for infertility is only performed when the suspected issue points to a genetic cause, such as when a male presents without sperm, which may indicate Klinefelter syndrome, a condition in which males are born with an extra copy of the X chromosome as a result of a chance genetic error.
"We don't do genetic testing right now because there hasn't been good evidence for it and it's not going to be covered by insurance," Layman says. Their new study provides more evidence that genetic testing might need to be considered a handful of years down the road if findings continue to hold.
"We need to study a lot more people and other people need to do that too," Layman says.
Whether some gene variants may be responsible for both disease and infertility is another topic that requires more research, according to Layman. The only mutations he is currently aware of that seem to play a part in both are the cancer-causing BRCA 1 and 2, as they are also involved in meiosis, which is crucial for sperm and egg development and function. According to Layman, they both participate in DNA double-strand break repair, which has been linked to ovarian ageing and an increased risk of cancer.
Another is an early menopause-causing variation, which is known to raise the risk of heart disease because oestrogen is thought to protect the female cardiovascular system.
Layman adds that although the majority of the women in the database they examined were white, infertility affects people of all races, including whites and Blacks, and has to be researched in these groups.
According to the American Society for Reproductive Medicine, both men and women can experience infertility.
One of Layman's many endeavours is a more comprehensive analysis that includes men as well. He wants to conduct genomic tests on couples and follow them after they stop seeking assisted reproduction to determine just when and if diseases linked to the genetic variants they discovered begin to manifest.
Given mounting evidence that "fertility status can be a window into overall health," the National Institutes of Health announced a funding opportunity for research in 2020 that will examine infertility as a marker for general health. He chose to pursue these links.
Senior Vice President for Research at AU and reproductive endocrinologist Dr Michael Diamond has been a principal investigator on the National Institute of Child Health and Human Development Cooperative Reproductive Medicine Network for many years. When he joined MCG and AU from Wayne State University in Detroit ten years ago, Diamond made it possible for the university to join the cooperative, which was created to facilitate major clinical trials that improve the diagnosis and treatment of reproductive health disorders.
The first author is Dr Michael P. Dougherty, who worked with Layman during his reproductive endocrinology residency and is currently a practising physician in New Jersey.
According to the American College of Medical Genetics and Genomics, 72 genes are currently considered therapeutically actionable.